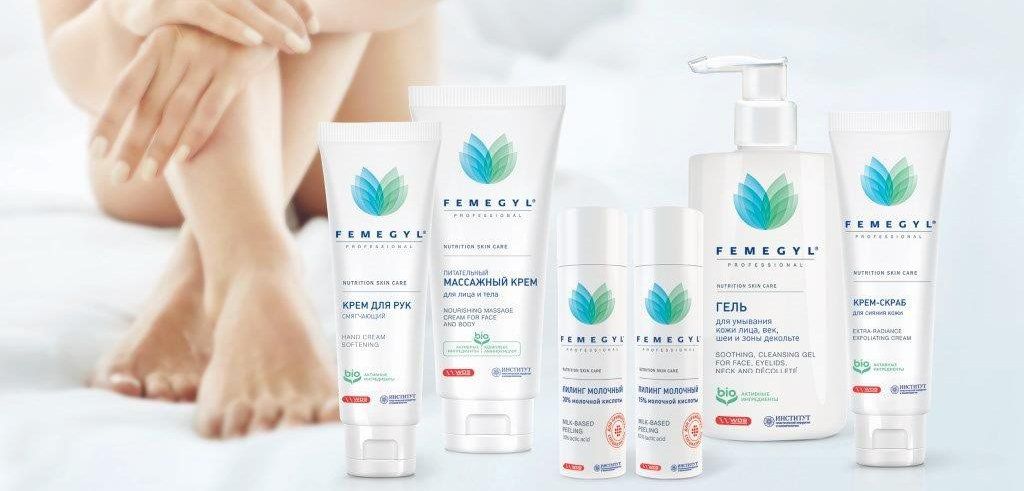 Опубликовано 11 November '23
BODY SKIN CARE – THE IDEAL SOLUTION FROM FEMEGYL®

Residents of the modern metropolis often accentuate their attention on care for only the skin of the face due to a fast-paced way of life and a lack of time, and usually there is not enough time to take care of their body skin. However, the desire to preserve an ideal physical appearance is becoming the starting point for integrating into a society that aims to be more and more perfect; therefore, multi functional skincare products and body care procedures are starting to be more and more in demand.

During the development process of FEMEGYL® brand products in scientific laboratories, anatomy, physiology, and functions of the skin as an organ were all taken into account, this is why FEMEGYL® brand cosmetics can be used to take care not only of the skin of the face, but also the skin of the body.

The skin is an organ with an area of 2 sq. meters, which needs constant care. Different areas of the skin have differing epidermis and dermis thickness, depending on sex and age. FEMEGYL® lactic peels (15% and 30% lactic acid) for professional care of the skin of the hands, legs, and other skin areas were developed with these particularities in mind.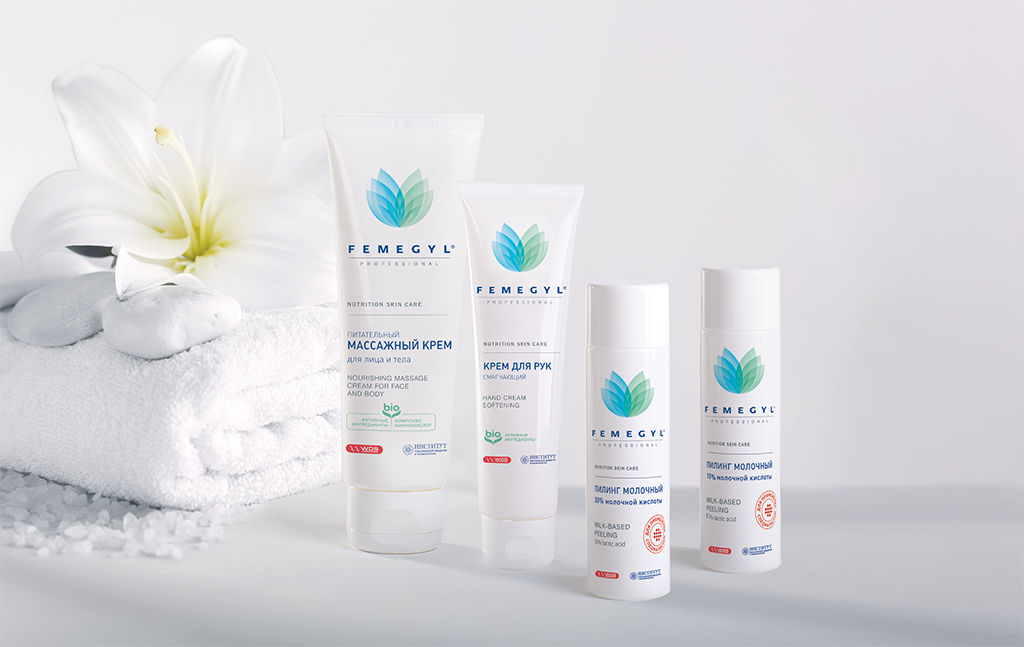 The FEMEGYL® lactic peels contain only lactic acid and deionized artesian water. They do not contain flavorants or preservatives, because the acid itself is a natural preservative. They are also ecologically clean and do not contain impurities.

Lactic acid is very physiologically compatible with human skin, because it is a natural component of the moisturizing mantle. As an ingredient of peels, it has an exfoliating, anti-seborrheic, regenerating, protective, and moisturizing effect.

Depending on the skin type, the 15% FEMEGYL® lactic peel is ideally suited for taking care of skin of the hands and sensitive areas, while the 30% peel is designed for problem skin with a pronounced keratosis, for example on the feet. The exposure time of the peels is 5-10 minutes, depending on the type of skin, its condition, patient age. During the peeling procedure, the application area on the body should not exceed 4 zones (1 zone = 1 hand surface area), in order to avoid undesirable effects.

The FEMEGYL® lactic peeling procedure (15% and 30% lactic acid) consists of several stages.

During the first stage, the skin should be prepared for the application of 15% or 30% lactic acid. In order to purify the skin, the "FEMEGYL® Soothing, cleansing gel for face, eyelids, neck and décolleté"should be used, it delicately and effectively cleanses the skin from impurities, has a moisturizing, detoxifying and protective effect thanks to xylitol, alginate, pectins, and polyphenols from quince fruit.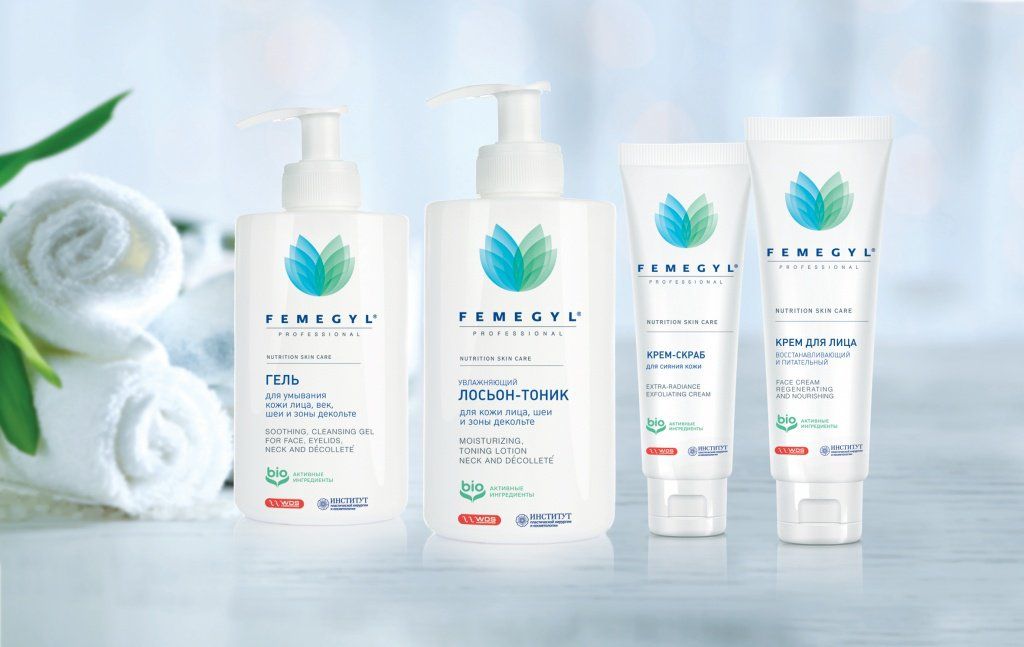 For pre-peel preparation, it is recommended to apply the "FEMEGYL® Extra-radiance exfoliating cream", a soft double-action (enzyme and mechanical) natural-based exfoliant, which purifies the skin from dead epidermis cells and has a pronounced detoxifying and and a soft brightening effect.

For neutralizing FEMEGYL® lactic peels (15% and 30% lactic acid), room temperature water is sufficient (20-22°C).

During the final stage:
- The "FEMEGYL® Softening Hand Cream" is ideally suited for hand skin care. The cream improves skin structure, normalizes the water balance, reliably protects from damaging external factors and exposure to cleaning products, creating an ideal environment for the skin cells to function in.
- For leg and body skin care, the "FEMEGYL® nourishing massage cream for face and body" should be used. It contains a complex with 8 natural amino acids, betaine, kelp extract, hydrolyzed wheat protein, and provitamin B5, which have a powerful nourishing, moisturizing, lifting, protective, and restorative effect, as well as stimulating skin cell function, which leads to improved tissue respiration.

The use of professional FEMEGYL® peels together with products designed for application at home allows for a pronounced aesthetic effect, purposeful alleviation of age-related skin changes and harmful external effects; it raises the patients' quality of life, returning their skin to its natural physiological condition.

FEMEGYL® peels – perfectly accessible.